Title:
Camdon Inn
Author:

dragonspell
Artist:

samndeankissing
Fandom:
Supernatural
Pairing:
Sam/Dean
Rating:
NC-17
Warnings:
Dub-con, extreme overuse of 'monsters made them do it' (kink!fic)
Summary:
In the backwoods of Northern Michigan, Sam and Dean are on the trail of what they think might be the area's fabled 'Dog Man.' What they find instead in the small town of Silver Lake is a suspicious sheriff, a shady innkeeper, a closed mouth town and a lot more than they bargained for when the supposed overly large wolf that they were hunting starts hunting them back. And, much to Dean's horror, he can no longer seem to keep his hands off of Sam.
Word Count:
44,145
A/N:
Set vaguely in season 2.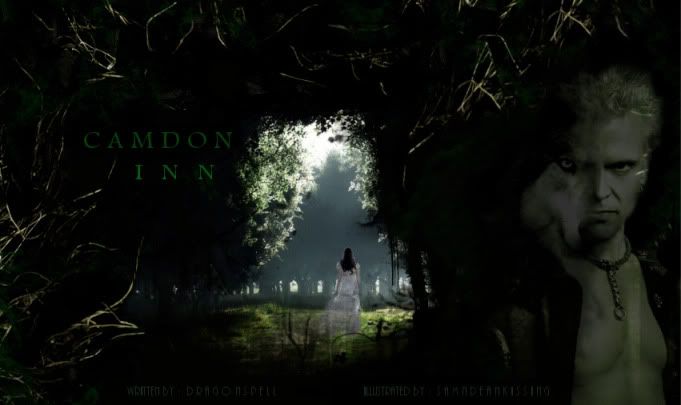 Part 1 | Part 2 | Part 3 | Part 4 | Part 5 | Part 6 & Epilogue
Art Post

Doc file of fic *
( Author's Notes and Acknowledgments )